Press Release
Monday, March 9, 2020 – FOR IMMEDIATE RELEASE
NIGERIA – Project Gaia, Inc. announces a donation of 23,000 liters of ethanol from ADM (NYSE: ADM) to assist with the commercial scale-up of ethanol stoves in Lagos, Nigeria. This commercial scale-up follows a successful pilot study conducted in Lagos in 2018-19 by Project Gaia and Forte Oil, now Ardova PLC, funded by the Shell Nigeria Exploration and Production Company (SNEPCO) and the African Development Bank. Fuel for the pilot study was provided by UNIKEM Industries, Ltd., which handled the logistics of the ADM donation of ethanol to Project Gaia.
The donation from ADM represents 92,000 meals cooked for a family of five people. Expressed another way, it represents a year's worth of cooking for 84 families or 420 individuals.  A liter of ethanol provides more than a day of cooking for a five-member family.
Ethanol cooking stoves offer a safe, clean and affordable alternative for household cooking. Today in Nigeria, most households depend on wood, charcoal, kerosene or LPG to meet their cooking needs. However, wood, charcoal and kerosene are carbon-rich fuels that create harmful emissions, polluting homes and contributing to air pollution. LPG, while clean burning, is not affordable to many. Moreover, LPG can be hazardous to use if equipment is faulty, and LPG explosions are greatly feared.  In contrast, ethanol stoves, which are non-pressurized, do not have an explosion risk.
Project Gaia, a nonprofit development organization that promotes alcohol fuels for cooking, works in Nigeria through its affiliate, Project Gaia Prospects Limited (PGPL), a Nigerian company. PGPL and Ardova are working together to implement a 2,500-ethanol-stove commercial scale-up. The stove being sold is the CleanCook, manufactured in South Africa. Ardova, formerly Forte Oil, is a Nigerian fuel retail and distribution company with over 450 retail outlets throughout Nigeria. UNIKEM, a bulk importer and producer of ethanol, is supplying fuel to the new business. UNIKEM works with ADM to bulk-ship ethanol to Nigeria.
In recognition of Project Gaia's effort to build a new market for ethanol fuel in Nigeria, and to support the PGPL-Ardova ethanol cookstove startup, ADM has donated 23,000 liters of ethanol to the new venture. This has come through ADM's Cares program. UNIKEM agreed to store the ethanol fuel for PGPL until the new venture was ready to launch its business and deliver stoves and fuel to customers.
While a "soft" launch occurred late in 2019, the formal launch of the business was delayed until early 2020 to allow Ardova to take over from Forte Oil. With that now accomplished, the new stove business is ready to begin. Ethanol stove fuel will be available to consumers in selected Ardova retail locations on a commercial basis. Project Gaia therefore takes this opportunity to acknowledge and thank ADM for its donation of ethanol fuel to the new business.
"Change comes slowly and building a new business takes time, but we are happy that Ardova and PGPL are now ready to launch commercially, and we want to take this opportunity to thank ADM for their donation of ethanol fuel," stated Harry Stokes, director of Project Gaia. "Ethanol fuel for cooking delivers many benefits to consumers. These include performance, convenience, safety, freedom from fear of accidents, and clean air.  It is hard to say what consumers appreciate most about the new fuel, but it may be the knowledge that their family and loved ones are safe from accidents and from the harmful pollution of conventional cooking fuels."
Joe Obueh, executive director of PGPL, commented: "We are very pleased to be the beneficiary of this donation from ADM. This is extremely helpful to the new business. We are now off to a good start and look forward to new opportunities for clean and modern cooking in Nigeria."
Ethanol fuel is being sold to consumers in pre-filled, returnable canisters that are available for sale in selected Ardova shops in the Lagos neighborhoods of Somolu, Surulere, Mushin and Boundary. Service will come next to Festac, Egbeda, University of Lagos Yaba, Ikoyi and Lekki. Consumers return empty canisters for filled ones. The canisters are light weight, durable, non-pressurized and spill-proof. Unlike heavy, pressurized gas cylinders, the ethanol fuel canisters are light weight, safe and come at minimal cost to the consumer. Each canister holds enough fuel for one to two days of cooking for a family of five. Four to five canisters provide a week of cooking and may be purchased in a handy carry-home bag.
As the business expands in the first neighborhoods to have been selected, it will be brought to retail outlets in additional neighborhoods until all of Lagos is served. Ardova has retail fuel outlets throughout the city.
Under phase one, 2,500 stoves are being sold, which will be supported by the distribution of about 70,000 liters of stove fuel per month in the Ardova outlets. As a step to local manufacture of the stove, Ardova will import stove parts from the CleanCook factory in Durban and assemble them in Lagos.  As additional stoves are introduced into the market, the demand for fuel will increase rapidly. Ardova's collaboration with UNIKEM, the nation's largest producer and importer of ethanol, is strategic.
As the new stove wins its place in Nigerian kitchens, Ardova and PGPL hope that the production of ethanol fuel in Nigeria will keep pace with demand. Ethanol in Nigeria is produced from cassava, sugarcane and sugarcane molasses. It may be produced from many crops that Nigerian farmers grow, even the cashew apple discarded in the production of cashew nuts. Ardova and PGPL anticipate that the new cooking fuel will offer a boost to Nigeria's agricultural economy.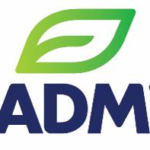 About ADM: ADM unlocks the power of nature to provide access to nutrition worldwide. With industry-advancing innovations, a complete portfolio of ingredients and solutions to meet any taste, and a commitment to sustainability, ADM gives customers an edge in solving the nutritional challenges of today and tomorrow. ADM is a global leader in human and animal nutrition and the world's premier agricultural origination and processing company. The company's breadth, depth, insights, facilities and logistical expertise give ADM unparalleled capabilities to meet needs for food, beverages, health and wellness, and more. From the seed of the idea to the outcome of the solution, ADM enriches the quality of life the world over. Learn more at www.adm.com.
About Ardova: Ardova Plc (formerly Forte Oil PLC) is a Nigerian energy company, headquartered in Lagos, Nigeria. It operates mostly in the downstream sector of Nigeria's oil and gas industry, with 450 retail outlets covering all 36 states of Nigeria and Abuja. Its downstream division distributes a wide range of petroleum products, including premium motor spirit (PMS), diesel, aviation fuel, kerosene and lubricants. It sells to the automobile, industrial, aviation and marine markets. In December 2019 Forte Oil changed its name to Ardova PLC and the Ardova brand was officially launched to the public on February 19, 2020.
About Project Gaia, Inc.: Project Gaia is a U.S.-based nonprofit founded in 1995 and incorporated in 2007. It has affiliates in Nigeria and Ethiopia and collaborators in several additional African countries as well as India. It has been working in Nigeria since 2001. Project Gaia seeks to encourage the development and use of alternative, low carbon fuels in emerging markets, with a particular focus on the simple alcohols, ethanol and methanol. Through its development of these fuels, it seeks to address air pollution, the environment and climate change. Likewise, it seeks to address issues of family health and gender equity, rural livelihoods, urban air pollution and improved management of resources. To learn more, please go to www.projectgaia.com.
####
For questions and additional information, please contact info@projectgaia.com