Household energy in Kenya is fraught with challenges – from indoor air pollution from the dependence on biomass such as charcoal and firewood to the potential dangers faced in gathering solid fuel.  Women are the most vulnerable because they disproportionately bear the burden of providing cooking fuel. Fuelwood collection journeys are often arduous, spanning many kilometers and taking hours and leave women vulnerable to injury and assault.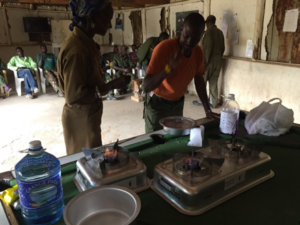 For Project Gaia (PGI) and its partner Leocome Ltd., a wholly-owned Kenyan business based in Nairobi, the status quo is untenable. PGI and Leocome realize the potential of ethanol to curb these challenges and are working together to deliver clean household energy to households across Kenya.
Leocome is actively engaging in community-centric activities to adjust cooking patterns in Kenya's low income households. Through the sale of CleanCook stoves, Leocome is looking to significantly boost the local sugar and ethanol industry. The company is looking to roll out the project to six counties and has delivered multiple trainings in those communities.
Ethanol is purchased from Mumias Sugar Company, a publicly listed company and one of the largest players in the industry. Their approach is centered around bio-refinery or integrated sugar production which uses the entire crop for a variety of environmentally favorable outcomes. They manage the effective use of by-products in their integrated sugar plant to diversify income streams. Mumias has built a sugar distillery with a capacity to produce 22 million liters of ethanol annually.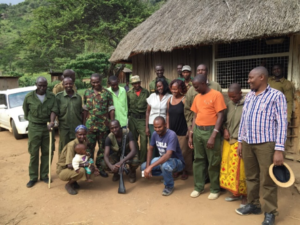 Opportunities exist for ethanol micro distilleries (EMDs) in Kenya as well. Studies show that the local production of ethanol in small scale plants (up to 5,000 liters per day) is cost-effective and favorably supports local farmers and small-scale distillery owners. EMDs hold benefits for multiple groups – firstly, the households that currently depend on harmful biomass to meet their cooking energy needs, micro-distillery workers and owners (who can be individuals, communities-based organizations, cooperatives, etc.) and farmers dedicated to furnishing feedstocks.
PGI and Leocome believe that the combination of ethanol and CleanCook stoves has the power to reduce energy poverty in Kenya and make a sustainable future possible.